Our People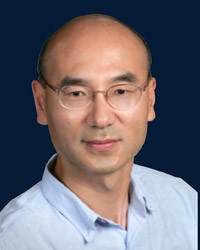 Michael Jin
Head of Ventures
Offices
Palo Alto & Beijing
Mr. Jin is a founding member of Newport (dba Kylin) Realty Trust, which offers private loans to real estate investors and operators who seek to fund the acquisition, renovation, rehabilitation or improvement of residential and commercial properties or temporarily finance the development of such properties prior to obtaining traditional financing.
In addition to co-founding Newport's lending platform, Mr. Jin has been with TEEC Angel & Venture Funds, as one of the founding partners in the most influential U.S. - China Angel investor group in Silicon Valley, with over 100 portfolio companies under management. Mr. Jin has co-founded three high tech startups (Simple Silicon/iWatt/International Green Chip) in Silicon Valley and China, with the latest exit of iWatt at $345 million to Dialog Semiconductor in July 2013.
With over two decades of experience in business and entrepreneurship, Mr. Jin has held a variety of management positions in the high-tech industry across many sectors, such as strategy and business development, finance and budgeting, as well as general operations.
Mr. Jin obtained his PhD/MSc degrees in Electrical Engineering from Stanford University, and graduated with BEng/MEng degrees in Biomedical Engineering from Tsinghua University. He is on co-authorship of over 40 international journal and conference publications, and with over 30 US/China patents.
Mr. Jin sits on the boards of a number of high tech companies in Silicon Valley and China, and serves as Board Director of Tsinghua Entrepreneur and Executive Club (TEEC), Tsinghua Alumni Foundation of North America (TAFNA), and US-China Association of High-level Professionals (UCAHP), all in Silicon Valley.